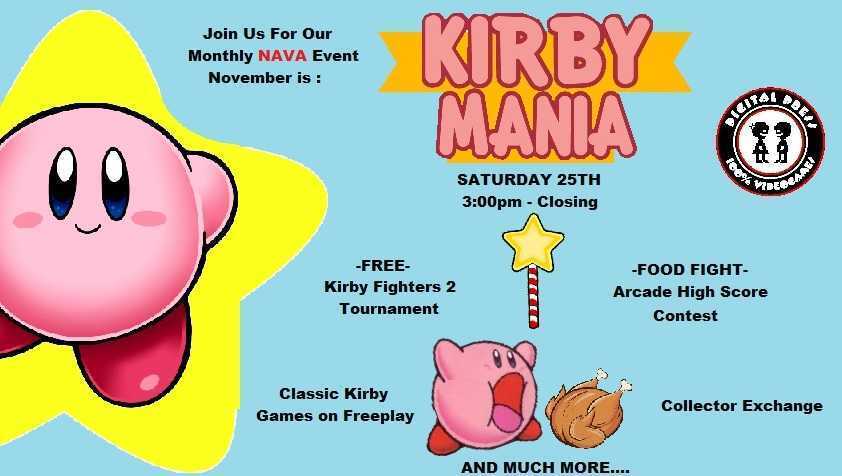 NAVA = North Atlantic Videogame Aficionados. This is a FREE event bringing gamers together for competition, trading, and chatter.
Previously at NAVA...
- It was a few days before Halloween, many attendees showed off their holiday spirit in costume! CASH prizes were given to our third place Drew (Link), second place Dorian (Indiana Jones) and winning entry Mike R (Sub-Zero).
- The arcade challenge was HAUNTED CASTLE. The high score of the night earned a $20 gift certificate.
- The 6pm tournament event was NIGHT WARRIORS. Top battler Ryan M received a $20 gift certificate for skill in battle.
- Gamers, collectors and friends shared their recent adventures and sold or traded their goods.
Read More...